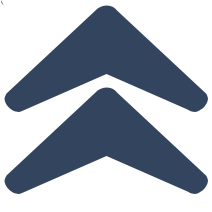 tinman | GB | 366 followers | 386 following | 173 items
items
collections
sticker albums
awards
NECA Defenders of the Earth Wave 1
NECA Defenders of the Earth Collection Wave 1
G.I. Joe ARAH 1982
The original 1982 lineup
Tomytronic 3D
In the early 80s Tomy released the ultimate in playground kudos - insanely futuristic looking handheld games that crossed the wildly successful Game+Watch format with the 3D power of viewmasters.

A legend was born with 7 models - 4 available in the west, and 3 insanely rare Japan only games.
Transformers G1 Autobot Cars
The original (and best?) first generation of Autobot cars spanning the toy range between 1984 and 1986.
Complete
Completist
Complete your profile
Complete
Talkie Talkie
Send your first DM
Complete
Complete
Complete
Complete
Wishbone
Add an item to your want list
Complete
Wish Upon a Star
Want 25 items
Complete
Complete
Complete
Like at First Sight
Like an item
Complete
Like Conquers All
Like 50 things
Complete
P.S. I Like You
Like 100 things
Complete
P.S. I Love You
Like 250 things
Complete
More than one
Start 2 collections
Complete
More than two
Start 3 collections
Complete
Collector
Start 5 collections
Complete
Curator
Start 10 collections
Complete
Complete
Good shout
Leave a comment
Complete
Chatterbox
Leave 25 comments
Complete
Big Mouth
Comment on 50 things
Complete
Stop Yelling
Comment on 100 things
Complete
Once upon a time
Post a status update
Complete
Trapper Keeper
Post 25 status updates
Complete
Autobiography
Post 50 status updates
Complete
Complete
Complete
Complete
Pro-tography
Post 100 items
Complete
You've got a friend in me
Invite a friend
Complete
Popularity Contest
Invite 10 friends
Complete
Oracle
Member of the Advisory Board
0/1
Big Time Charlie
Buy or sell 25 things
2/25
Market Trader
Buy or sell 50 things
2/50
Trade Federation
Buy or sell 100 things
2/100
Shakespeare
Post 100 status updates
55/100